Broadband Internet service is the most used form of Internet access because of its high access speeds. It is offered in four different forms, DSL (or Digital Subscriber Line), fiber-optic, cable, and satellite.
Why is this important to your community?
Nearly 2% of the population within the CONNECT Region lacks broadband access (2.8% when Mecklenburg is excluded from the calculation). While that may sound like a relatively small percentage, access is not equally distributed. Chester and Anson counties have the lowest rates of broadband access with 32% and 21% of the population lacking access to broadband, respectively, according to data from the National Broadband Map. As a nation, the US is falling behind other developed countries in broadband access, particularly in rural areas. Access is important in supporting economic development and innovation, while ensuring that residents have the ability to access educational materials, medical innovations including telemedicine, and employment and community resources. Even in areas with good broadband access, access is not always available to everyone, as many lower-income households and school children don't have ready computer access (a real challenge when homework assignments depend on going on-line). By expanding broadband access in the CONNECT region, we can make progress in growing jobs closer to home, one of the region's top priorities.
CONNECT region population without broadband access
Where is it appropriate to use?
What priorities does it address?
How does it work?
There are several federal projects in the works to improve broadband access. In recognition of low broadband access in rural communities, the United Stated Department of Agriculture (USDA) developed a Rural Broadband Access Loan and Loan Guarantees Program (link) under the Farm Bill. The program provides loans to finance the cost of providing broadband access to residents in rural locations. The National Telecommunications and Information Administration (NTIA) in collaboration with the FCC started the State Broadband Initiative and Map (link), helping to fund the efficient and creative use of broadband technology. In addition to seeking out grants and participating in state or regional efforts, communities can raise awareness of the importance of broadband access; work with schools, libraries, and other community facilities to create low-cost/free hot spots; and explore options for expanding/providing services in residential areas. Additionally, some programs (such as E2D—Eliminating the Digital Divide—in Davidson) work to provide low-cost or free computers and reduced internet rates to low-income households, to enable those students to keep up with their peers.
 Resources
APA Essential Info Packet, Local Broadband Planning (add link to file, need to confirm we can share this online)
Using the Tool
Meet with representatives from local economic development agencies and/or local cable/internet companies to determine the feasibility of extending broadband service and the company's eligibility to apply for loans and grants.

It may be desirable to work with local schools, colleges, universities, and/or health care providers, to expand resources. Local agencies with experience in grant writing and administration are another potential resource.

Determine a strategy for expanding broadband access in your community.

In rural areas, consider applying for grants or loan assistance in the completion of the Farm Bill Broadband Program application (or other local or state program).
In more developed areas, determine barriers to access. It may be that service is available but not affordable to a percentage of households.
Consider approaches to expanding access, where the service already exists. Can public buildings and plazas (e.g., libraries, town hall) be equipped to offer free wi-fi access?
Develop partnerships with educational and health care providers and institutions. One key advantage to health care providers of expanding broadband access is the potential for increased use of telemedicine and public health education.

Help garner public support for broadband service expansion. This could include community-wide educational meeting, convening education and health provider stakeholders, media campaigns, marketing materials, or support for grass-roots initiatives.
Ensure that local community residents are aware of existing services and free or low-cost ways that they can access broadband.
 Partners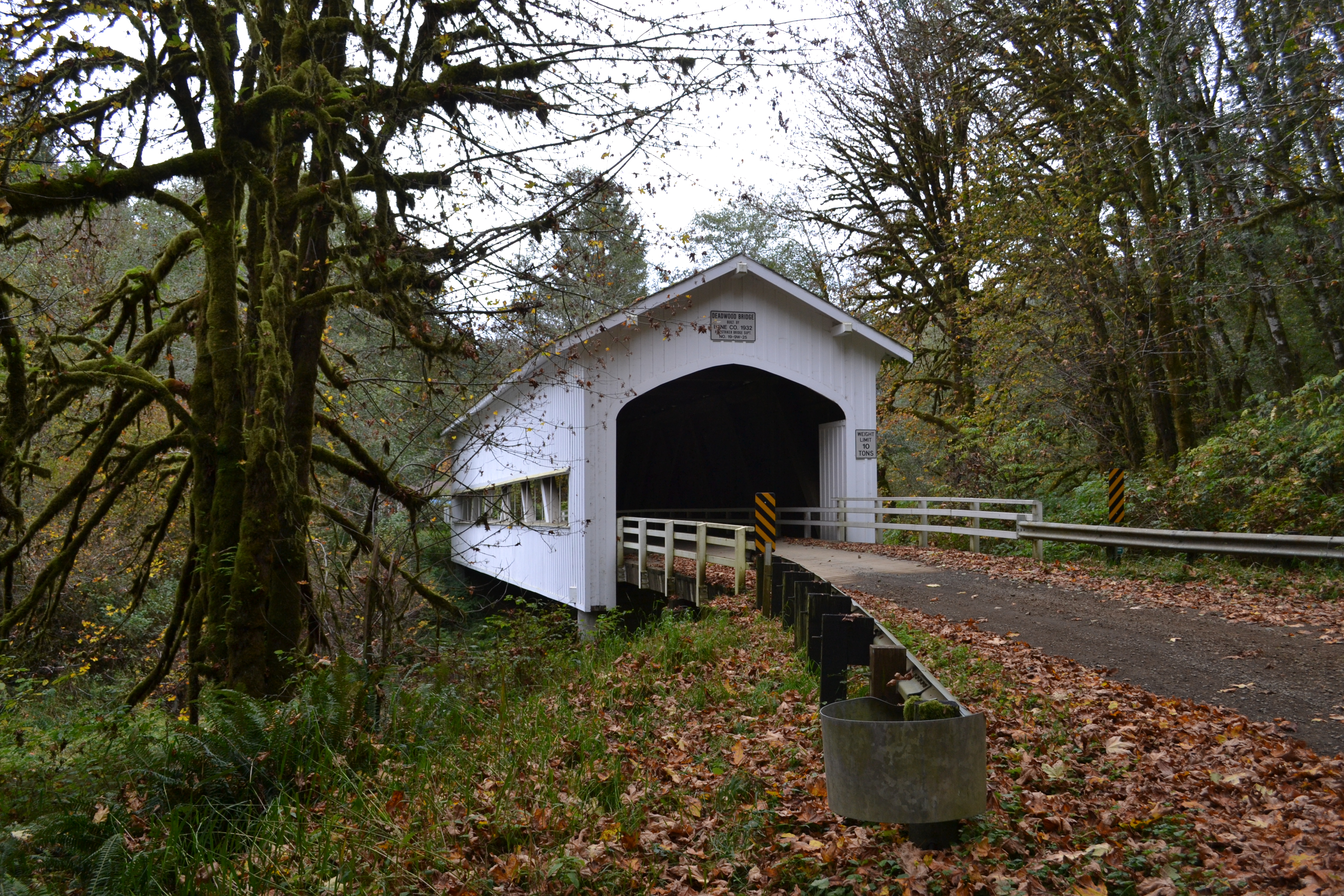 Image Source: Visitor7. Source License: CC BY-SA 3.0.
Contact
Jessica Mailander
jessica.mailander@wdc.usda.gov
About the Program
The Monroe Telephone Company applied for and received a Farm Bill Broadband Loan in 2005 to extend broadband services throughout their network in rural Oregon. Following this initial $1.49 million investment, they received an additional $1.4 million loan through the Broadband Initiatives Program (BIP) and a $4.24 million grant to extend broadband Fiber-to-the-Premises (FTTP) services.
Why it works
Broadband internet service not only ensures equitable access to resources and educational information, but also allows local businesses to remain competitive and public services to stay connected. As a result of Farm Bill Broadband and Broadband Initiatives Program (BIP) loans and grants, the Monroe Telephone Company has extended internet access with enhanced speeds to 29 local business establishments, 7 institutions (including rural schools and fire and police departments), and 2,300 residents throughout rural Oregon.
http://www.rurdev.usda.gov/STELPRD4013066.html
http://www.rurdev.usda.gov/utp_farmbill.html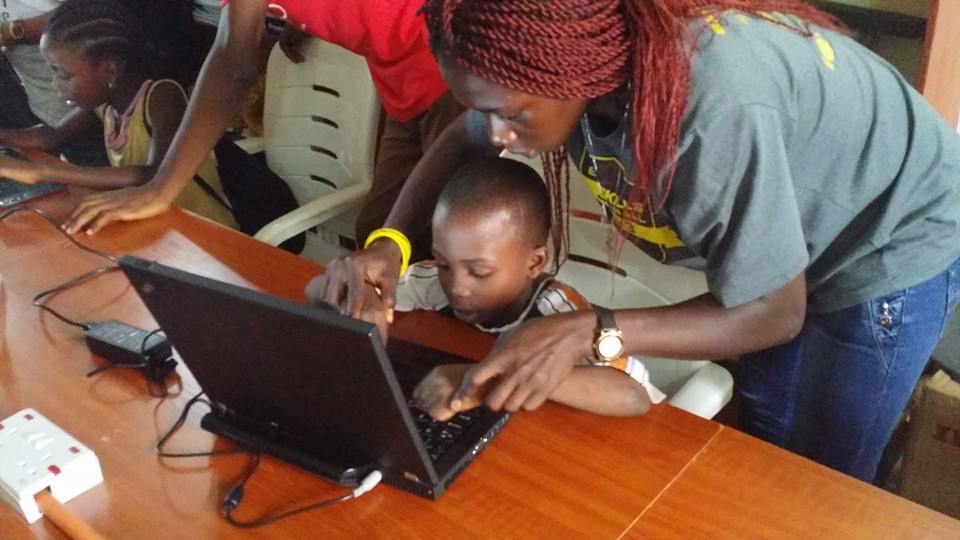 Image Source: E-2-D.
Contact
Pat Millen
pat.millen@gmail.com
About the Program
E2D was founded by Fannie Miller, a young Davidson student who noticed that some of her fellow students without access to internet and digital technology were unable to complete their assignments. According to the NC Department of Public Instruction, students who are classified as "economically disadvantaged," often those without adequate access to digital technology pass at a rate of only 59% whereas their "non-economically disadvantaged" counterparts pass at a rate of more than 95%. The program aims to close the digital divide and resolve the social inequity that exists between students in Davidson, North Carolina by working with The Ada Jenkins Center to provide 50 families without digital technology with laptops, training, and internet access.
Why it works
The community worked together at the behest of a 12-year-old girl to fundraise and participate in a community awareness campaign. As a result of community engagement and support, E2D successfully secured computer and internet access for every family behind the digital divide at Davidson Elementary School. Moving forward, E2D will continue working in the Davidson community to provide access to digital technology for all remaining families in the community beyond Davidson Elementary. The mission of the organization is to "insure that every student in Charlotte-Mecklenburg schools has the proper computer technology and support to achieve academic success."